According to Hindu mythology, the divine Lord Krishna was born in a cellar in Mathura but raised by His foster parents in Vrindavan. Earlier the site of an ancient forest, Vrindavan has been developed into an urban region over the last two and a half decades. Situated on the banks of River Yamuna, this playground of Lord Krishna has gained worldwide recognition as a prominent pilgrimage centre for Hindus in the Indian state of Uttar Pradesh.

Popular Tourist places in Mathura
Lathmar Holi in Barsana and Nandgaon
Holi, a festival of colours that marks the victory of good over evil is one of the main festivals of Hindus. It is celebrated with great vigour and enthusiasm throughout India. Lathmar Holi is celebrated 4-5 days prior to the festivities of other states. However, it is interesting to note how this festival is celebrated in a rather peculiar way in Nandgaon and Barsana towns in Mathura-district of Uttar Pradesh. The towns are located some 42 kms from Mathura and are extremely popular for the celebrations during Holi. The natives are known for their interesting way of playing Holi with not only colours but also sticks. Thandai (a sweet drink) and Holi go hand in hand, so don't miss out on it!
Lathmar Holi 2020 Date
Lathmar Holi will take place around 10th March 2020.
Govardhan Hill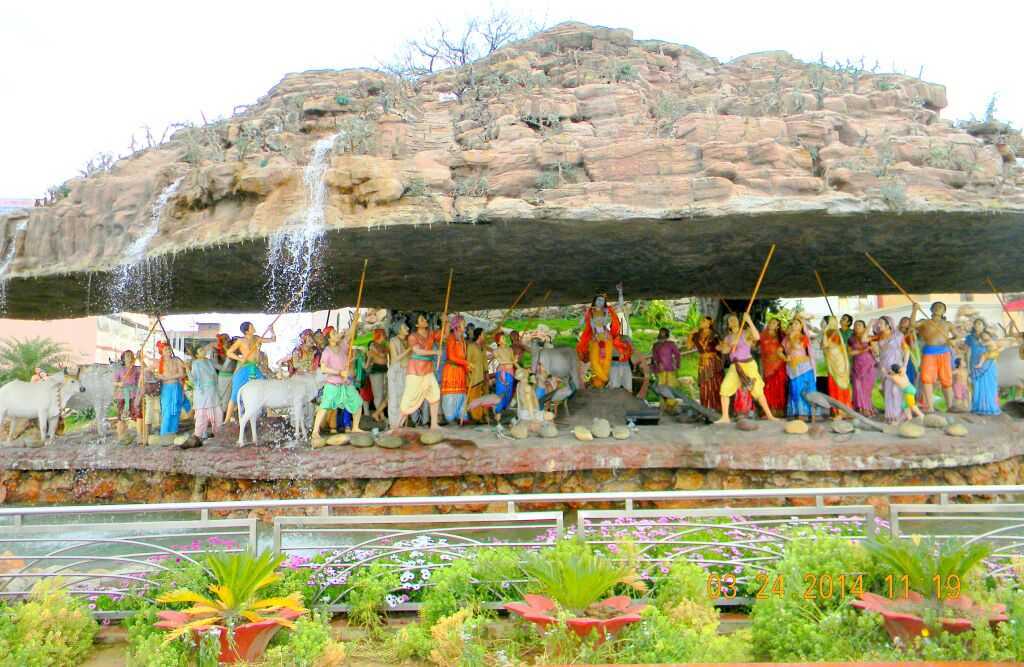 Govardhan Hill or the Giri Raj is situated at a distance of 22 km from Vrindavan. It has been stated in the Holy Bhagwat Gita that according to Lord Krishna, Govardhan Parvat is not different from him. Therefore, all his worshipers worship the pure rocks of the hill just like they worship his idol. The hill is made up of sandstone and stands 80 ft tall with a circumference of 38 km. Some interesting places one gets to visit the hills including Mansi Ganga, Mukharvind, and Daan Ghati.
History says that Lord Krishna lifted the Govardhan Hill during his childhood on one finger to save his village of Mathura from fierce rains and thunderstorm. This hill is thereby considered holy and is visited by worshipers on Guru Purnima, Govardhan Puja in devotion by walking 23 km barefoot around the mountain. After Lord Krishna had saved his village, he told everyone to worship the hill which is why Govardhan Puja is a day after Diwali. It is a serene place, and definitely, a must visit!
Shri Krishna Janmasthan Temple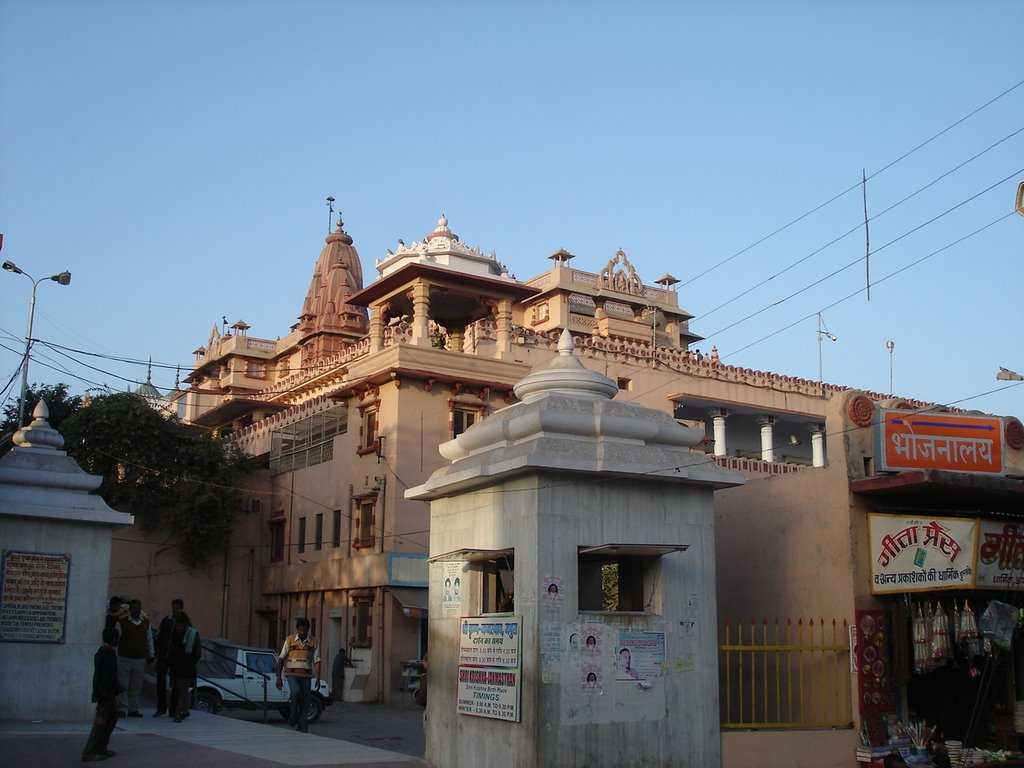 Shri Krishna Janmasthan Temple is located in the holy city of Mathura, Uttar Pradesh. It is built around the prison cell in which Lord Krishna's parents, Mata Devaki and Vasudeva were imprisoned by his evil uncle Kansa. The temple is of great significance for the Hindus as it is believed to be the birthplace of Lord Krishna.
Besides the prison cell, there are other temples located within the Krishna Janmasthan Temple Complex dedicated to the deity. On entering the temple, the divine ambience and its purity fill the heart with conviction that this indeed is the place where Lord Krishna manifested himself. Destroyed multiple times by many kings, it was finally built by financial help from industrialists. A visit to the Krishna Janmasthan Temple becomes more pleasing at the time of festivals like Janmashtami, Basant Panchami, Holi and Deepavali which are celebrated with great fervour.
If you are looking for a memorable Mathura trip, mathuravrindavantourpackages holiday packages are the right choice for you. mathuravrindavantourpackages offers the widest range of customizable Mathura tour to suit every kind of traveler from Delhi, Mumbai, Chennai or Bangalore. Explore from over 4 tour packages to Mathura with unbeatable deals and discounts. Explore the main Mathura sightseeing points with the variety of experiential tours and activities included in mathuravrindavantourpackages's Mathura tour packages. Be it a short trip or a long itinerary, a relaxing stay or an adventure holiday, whatever your travel preference, mathuravrindavantourpackages has the right Mathura vacation tours for you to choose from. Looking to indulge? Don't forget to check out our luxury Mathura Vrindavan tour packages offering the best of hotels and inclusions designed to pamper you on your Mathura vacation. If you wish to know more about Mathura travel such as the best time to visit Mathura, how to reach Mathura, things to do in Mathura and so on.

Legends say that Vrindavan had disappeared into the pages of history over time. Chaitanya Mahaprabhu rediscovered the sacred forests of Vrindavan during the 16th century in his quest for divine love. With His spiritual power, He was able to locate all the places in and around Vrindavan that were associated with Lord Krishna's transcendent pastimes. Some such holy places are Gokul, Nandgaon, Barsana, Baldeo, Mahavan, Radha Kund and Govardhan.