First day of school is almost round the corner and everyone must prepare for the academic year ahead. Planning these things ahead will make the transition simpler and smoother for your child.
When it is time for the kids to go back to school, it is common to feel overwhelmed with all the things that you must buy and organize. However, luckily for you, you have come to the right place looking for help!
In this article, we will tell you exactly how to shop for school supplies, Where To Buy Pencil Pouch, how to organize them, how to save money, and many more helpful tips!
Read this article if you want to know how to save money and avoid the stress of last minute preparations.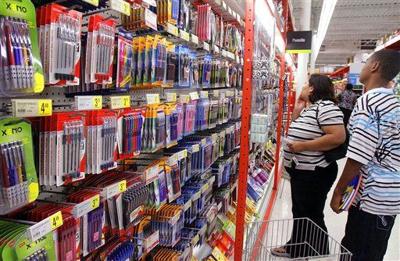 Take a note of all the supplies your child already has
It is important to note the existing inventory because it will help you plan your purchase. It will also prevent you from buying the things they already have. For instance, notebooks, pens, markers, rulers, and rulers are something they usually have from the previous year. Besides, things like scissors, sharpeners, crayons, etc. can also last for more than a year. You can save yourself a good deal of money by not buying existing supplies. Just quickly check your child's old school bag and see what could be used this year as well.
Try if your child can use last year's clothing this year too
Unless the pants are short of the shirts are tight or the shoes a size too small, you can make them repeat them this year as well. After carefully assessing their wardrobe, you can make a list of things that need to be replaced. You can also ask other parents if they'd participate in a clothes swap. Sift through your child's old sports equipment and see if there is something you can sell to make some money. This exercise will help you get rid of useless stuff and actually make money out of it. The keyword here is a checklist. Once you have a clear list of things you want, shopping becomes a lot easier and practical.
Compare prices before shopping
Before you head out of your home, make sure you have compared the prices online to see if there are any ongoing offers and promotions. Many times online stores allow new customers to sign up for their newsletter to inform them about the upcoming deals. You can do that too and be the first ones to be notified when they are planning to launch a sitewide sale. You can also browse multiple online sites to see which one is offering you the best deal on school supplies.
Buy backpacks with your child's safety in mind
Did you know that heavy backpacks can culminate into serious back problems for your child in their older years? This is the reason you must keep their health and back safety in mind when buying a backpack. However, despite its importance, many parents often pay little thought to important factors such as weight distribution, padding etc. It is common for people to shop for school backpacks based on their child's design preference and budget. While these are indeed important factors, they cannot be the deciding ones. You need to carefully assess the quality of the backpack, the organization pockets to hold the school supplies, the padding on the shoulder straps to avoid any pain or discomfort to your child etc. You can also consult with your child's paediatrics to get a recommendation on the right backpack for your child's health.
Check for durability
Since school supplies can be very expensive, make sure you are getting the right value for your money. Be it a pencil pouch or a backpack, you should always check for durability and ensure that it has been created to last you for a long time. When you are assessing the products for quality, be sure to check their stitching quality and product guarantees. A manufacturer should back their product with money-back guarantee in case of a design/production flaw or if it breaks within the specified time period.
As a parent, you need to understand that school supplies are not just about buying your child the things they need for their academic year, it is about teaching them responsibility. You must teach them how to pack their backpacks, how to care for their supplies to make them last longer, how to take care of their belongings etc.
Since the school days are just round the corner, now is a good time as any to start educating them about these things. A responsible child will ensure that all his school supplies last him longer than a year!